STATUM was born under the premise of being able to develop software products which help our partners and clients to be each day more sucessful in their business. This mission also implies having those services which complement our product's portfolio, so that these can favour even more our clients and business associates.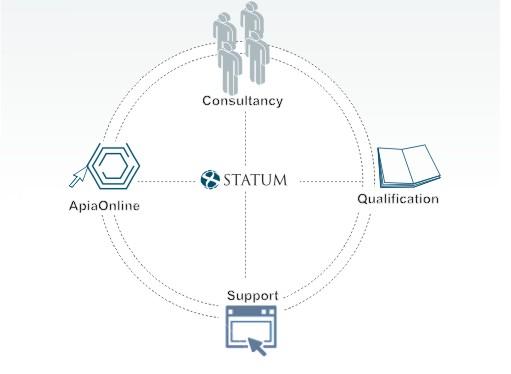 Consultancy
As leaders in software production we are in a favourable position to understand the specific necessities per business sector and we help those who trust on us to identify processes and solutions which can strengthen the business operation.
Qualification
We understand that qualification is the fundamental base so that projects can be developed in due time and manner. That is why we offer on-line courses on the products that we develop and we support ourselves in our partners to expand that offer in two key concepts for the business as they are the BPM and ITIL best practices.
Support
Our projects don't finish with the entrance in production of the systems that we develop. We understand that commitment to our clients and partners goes beyond. That is why we base our support table in world standards andbetter practices which can guarantee an efficient and agile service, helping users in each moment and making available the knowledge to all of them.
ApiaOnline
Many times we have asked ourselves which would be the best way for a user to get closer to our products and can work on them without needing downloadings. ApiaOnline is the result.