BPMN is a set of tools which facilitate the business processes' management for each one of the stages of its life cycle: Design, Execution, Monitoring and Analysis.
There are two types of BPMN:
Human Centric BPMN: Focus in processes which involve manual activities executed by people.
Integration Centric BPMN: Focus in processes which involve application's integration (human interactions are carried out in back-end systems).
According to studies carried out by Forrester, the BPMN market in the world will go on growing continuously until year 2011: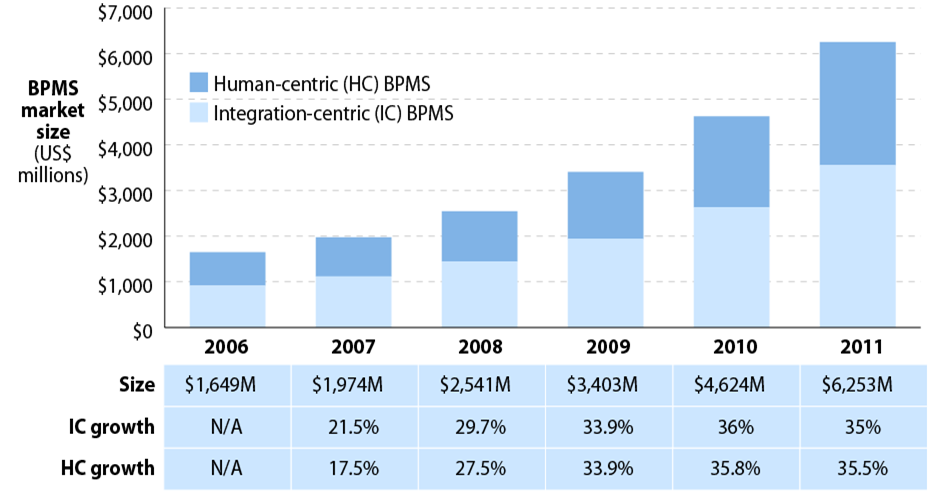 Implementing tools such as the BPMN entails numerous benefits:
Implementation of "cross-functional" processes in an agile and effective way.
Integration of the business' information scattered in different systems.
Participation of users in all the stages of the processes' life cycle (design, execution, monitoring and evolution).
Monitoring of the fulfilment of the business' key factors.
Means for the continuous improvement and efficiency of the business processes.
Improvement of IT answer times in case of changes and requirements:
- Higher quickness in the incorporation of improvements for business processes.
- Time reduction to less than half time, in the incorporation of new functionalities.