STRATEGIC PARTNERSHIPS
The result of each undertaking that we begin together with our Strategic Partners is the mutual growth and profit. The support that we receive and give in any business field is crucial to maintain ourselves as key players in the market.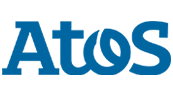 Atos SE is a European IT services corporation headquartered in Bezons, France, that provides consulting & managed services and systems integration, hi-tech transactional services, cloud and cybersecurity services. Atos operates under the brands Atos, Atos Consulting & Technology Services, Worldline, Atos Worldgrid and Atos Healthcare.

It is a leader Firm in Consultancy, member of Deloitte Touche Tohmatsu at an international level, organization dedicated to excellence in providing professional services.
Deloitte advices more than half of the biggest companies in the world, offering for that the knowledge and contributions of more than 150.000 professionals in 150 countries, conforming a multidisciplinary team with more than one century of experience providing services of extremely high quality.
Deloitte is distinguished because of its commitment with its clients, based on transparency and honesty. Its integrity is guaranteed when implementing a rigorous methodology, that respects the national as well as the international legal demands.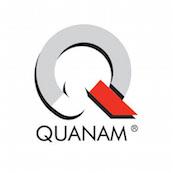 Quanam is a federation of firms that aims at innovation and knowledge. Composed by companies specializing in consulting and management professional services, communication and change management, our most valuable asset is the intelligent combination of 400 specialists.
It is inherent to Quanam's corporate culture to offer advice, support and services through specialists who work in teams, providing support and back their customers' their companies, at their premises or off-shore.
Ever since 1978, Quanam has built expertise on market experience, constant innovation, and teamed with their partners and cooperators, with a view to their customers' success and process improvement. Quanam resort to state-of-the-art solutions and tools that cater for the challenges posed by an increasingly globalized economy.
For more information, visit quanam.com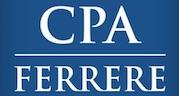 Since 1996 we have been providing professional services in the areas of Accounting Outsourcing, Economic and Financial Consultancy, Taxes and Auditing.

Based on our experience, training, variety of services and resources, in a few short years we have become one of the largest and most prestigious accounting and consultancy services firms in Uruguay.

The key to our success is not offering all-purpose solutions, but instead focusing on understanding each client's reality and needs, so as to propose specially-tailored, practical and effective responses.

For further information, visit cpaferrere.com

Technological partnerships
We choose our technological partners because we believe they are the best and the right people to deliver the best tecnological quality –software and/or hardware- to our clients.



IBM is a multinational company which points to leadership in investigation, development and manufacture of the most advanced information technologies of the sector, including computing systems, software, nertworks, storage and microelectronic systems. Turning these advanced technologies into something valuable for its clients through solutions and professional services all over the world.
For further information, visit www.ibm.com


Microsoft is in charge of developing, manufacturing, licensing and producing software and electronic equipment. This company is committed to innovation, offers products of quality and easy to use and creates technology useful to meet the necessities of people and organizations. It is the leader firm in the world in the implementation of operative systems and office suites.
For further information, visit www.microsoft.com


Oracle is known as "The Information Company". Its business is precisely the information; how to manage, use, share and protect it. It is the biggest business software supplier of the world, Oracle is the only seller which offers solutions for each level in your business -Database, Middleware, Business Intelligence, Business Applications, and Collaboration-. Oracle, has the information which helps measuring results, improving processes, and communicating only one truth to your company's staff.
For further information, visit www.oracle.com
Commercial and implementation alliances
The relationship that we form with our commercial and implementation partners is fundamental so that Apia can have a better distribution around the world. Our Partners provide qualified staff and with experience in the different industries where Apia can be customized.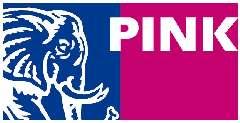 Pink Elephant (www.pinkelephant.com) is world leader in IT Service Management best practices, when offering conferences, education and consultancy services to public and private companies at global level. It specializes in improving the quality of IT services through the application of renowned schemas of best practices, including the Information Technology Infrastructure Library (ITIL®). It was selected as the experts at international level to contribute to ITIL V3 project.


It is a company which combines strategic consultancy with advanced tools of data mining and business intelligence. It is in charge of helping with the direction of the main companies of the region through the use of statistic tools and the design and use of control panels which ensure the implementation of the best practises to solve the specific problems of each business.
For further information, visit: www.cognus.cl



ALBATIAN is a 100% Spanish capital company, specialized in providing Company Solutions based on Strategy and Management by Processes, I+ D+ i and Information Technologies.
It offers comprehensive services to its clients with the aim to help those adopting growing strategies according with the organizational and technological requirements that new global economic sceneries demand, and to improve its productive processes and increase competitiveness according to the usage of Methodologies, Information Technologies and Telecommunications.
For further information, visit www.albatian.com

Kavanayen Tecnologías is a Venezuelan company specialized in the application of technology in the public management. Our consultancy services are focused on increasing performance and quality of services that organizations provide to their users. By implementing best practices and cutting-edge technology, we apply an approach of Processes Management, which in an automatic and integrated way allows Shaping, Executing, Monitoring and Optimizing activities that make the cycle of life of your business.
For further information go to:
www.kavanayen.biz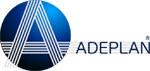 A ADEPLAN é uma empresa Brasileira, especializada na implementação de projetos com soluções de BPM para empresas de médio e grande porte em todos os seguimentos de mercado. Atuando de forma integrada, a Adeplan efetua o gerenciamento do projeto em conjunto com o cliente, garantindo total aderência aos requisitos preestabelecidos, executando as atividades previstas com bons padrões de qualidade.
Para maior informação, visite www.adeplan.com.br/

GUF Consultancy Services is an information technology company that aims to offer high quality outsourcing services in software application development and maintenance. Our company is based in Montevideo, Uruguay, and we currently provide outsourcing for several local and offshore companies. We have a highly skilled and experienced team, with knowledge ranging from mainframe technologies to web applications.
For further information go to:
http://www.gufcs.com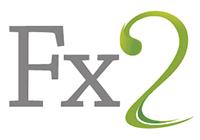 Fx2 is a Uruguayan technology company specialized in Business Process Automation and Artificial Vision solution, which has been providing consulting, development and solution implementation services for all Latin America since 2008. As technological partners, they work hard to know their client's needs at all times, to plan for the long term, and to minimize the risks of each project.

Fx2 has a team of committed and creative professionals with extensive experience in this area, which can adapt to any project.

Areas of expertise: Computer Vision, Face Detection, Business Process Automation (BPA), Face Recognition, Image Processing, Automatic Number Plate Recognition, OCR, Business Process Management (BPM), Software Development.
For further information, please visit www.fx2.com.uy